At SouthernGothicBible.com, GothicAmericana.com and GothicWestern.com we've been trying to keep up with the cancellations, postponements and rescheduling of several Southern Gothic music tours, but as everyone knows it's been difficult on touring in light of the increasing COVID 19 pandemic. The dust is starting to clear a bit for 2021, so we've decided to post an update.
Slim Cessna and the Auto Club has rescheduled some of their 2020 US tour dates, they will be touring the States in January and February 2021 (with the Legendary Shack Shakers and the Bellrays), as well as April and May 2021 (with the Bellrays). Murder By Death is also heading out on tour in 2021, they will be teaming with Amigo the Devil in February and March 2021 on a US tour.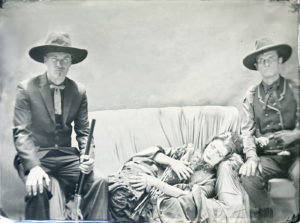 The Heathen Apostles, who have just recently postponed their September 2020 tour of Europe, will be heading over to the EU in May and June of 2021, as well as another European tour in September 2021. Chelsea Wolfe will be traveling to Australia in June 2021, and other dates are sure to be announced for her soon.
Drive By Truckers, who had to cancel several 2020 tour dates, will be flying to Europe in May and June of 2021, they will have Jerry Joseph in support. The Handsome Family will be bringing the unique sound to Europe in February and March, as well as two US shows supporting Iron and Wine and Calexico in June 2021.
There are sure to be more updates on these and other Southern Gothic music tours, check back frequently for info.